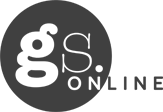 You are busy with:
Puzzle Piece 4:

Having fun with personal care
This is lesson 1:
My body is starting to change, now what? (Preview Only)

Duration:
NA (Preview Only)
Click on the PLAY button below to watch your video:
PLEASE NOTE:
This page is for preview purposes only.
The video below is NOT FULL LENGTH.
The full video lessons will be available to course students only.
Don't forget to download your FUN-WORK for this lesson below:
PLEASE NOTE THAT THIS PAGE IS FOR PREVIEW PURPOSES ONLY AND THEREFORE THE LINKS BELOW WILL NOT WORK