Now EVERY girl can learn, grow and spread kindness, with…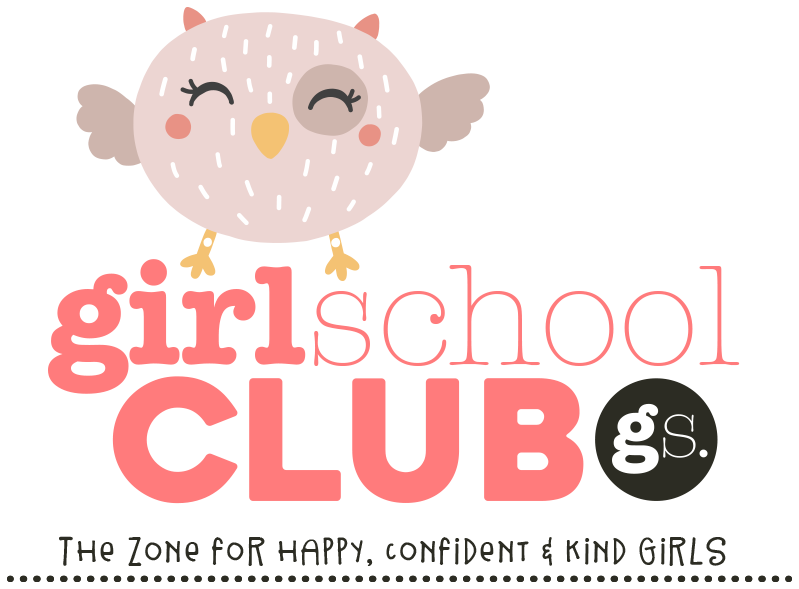 "Best decision! Sarah is so excited to receive her new content every month – and I can see that it's making a positive difference in her life."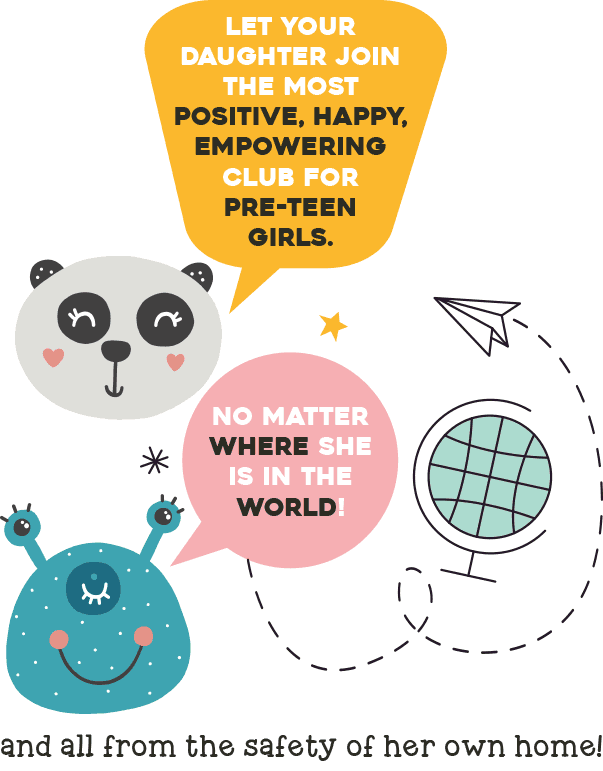 For your daughter to get the most out of Girl-School Club, the recommended age is  7 – 12 years old.
Yes! There are no chat groups or any platforms where she can connect with other people. The monthly content will be e-mailed to the parent's inbox once a month.
…'cause being a pre-teen girl in today's world is pretty tough! And after empowering and helping hundreds of girls to grow their confidence, happiness and self-esteem 'muscles' through my courses, I can say with 100% confidence that OUR GIRLS WANT and NEED to learn these skills & knowledge.
EVERYTHING that she will receive, hear and learn in the Girl-School Club is empowering, positive, inspirational – FOOD and FUEL for the SOUL!
She can start today! The moment she joins this awesome and safe club, she will start to get access to the first months content. All the information on how to access this content will be e-mailed to you, the parent.
Learn. Be inspired. Do.
These are the 3 Pillars of the Girl-School Club.
And when your daughter joins, she will automatically be part of these 3 amazing programs: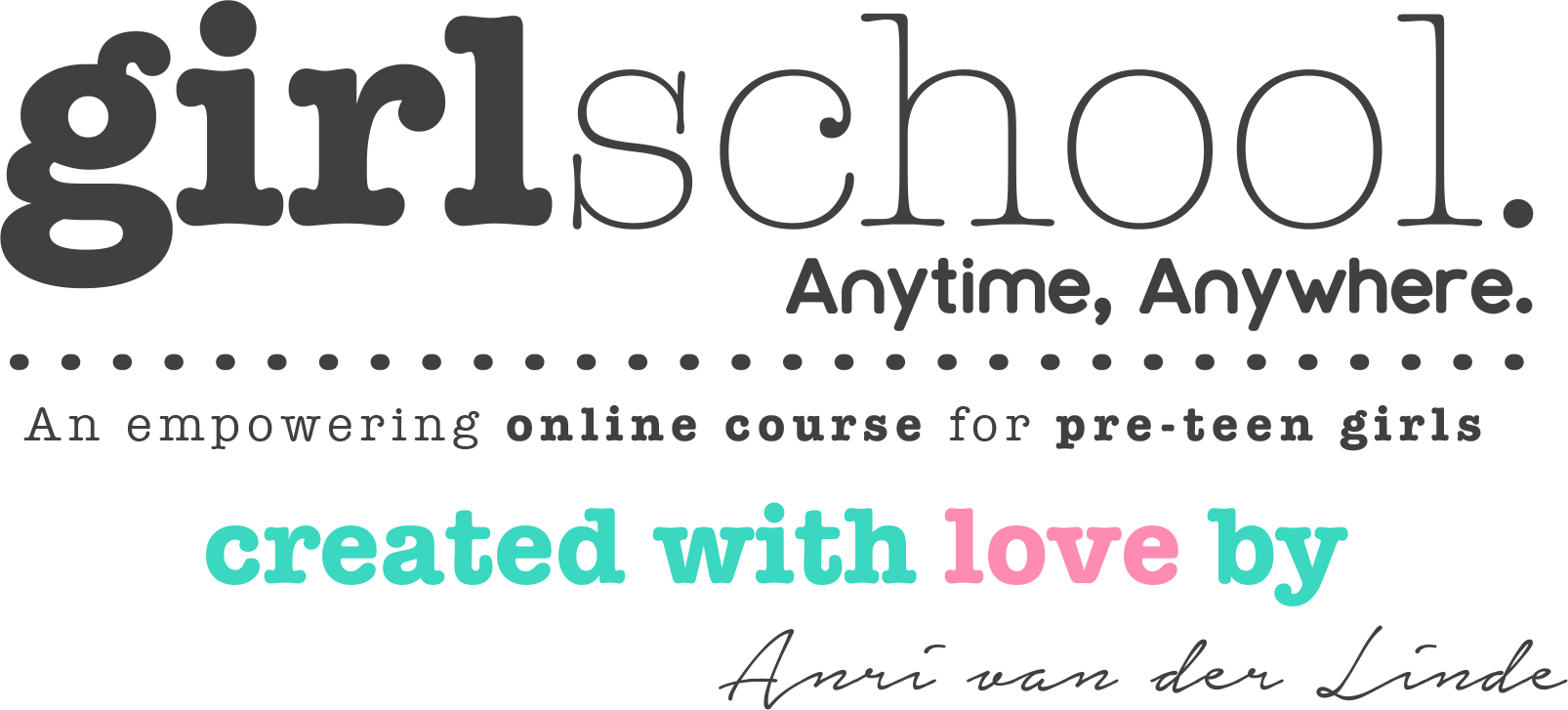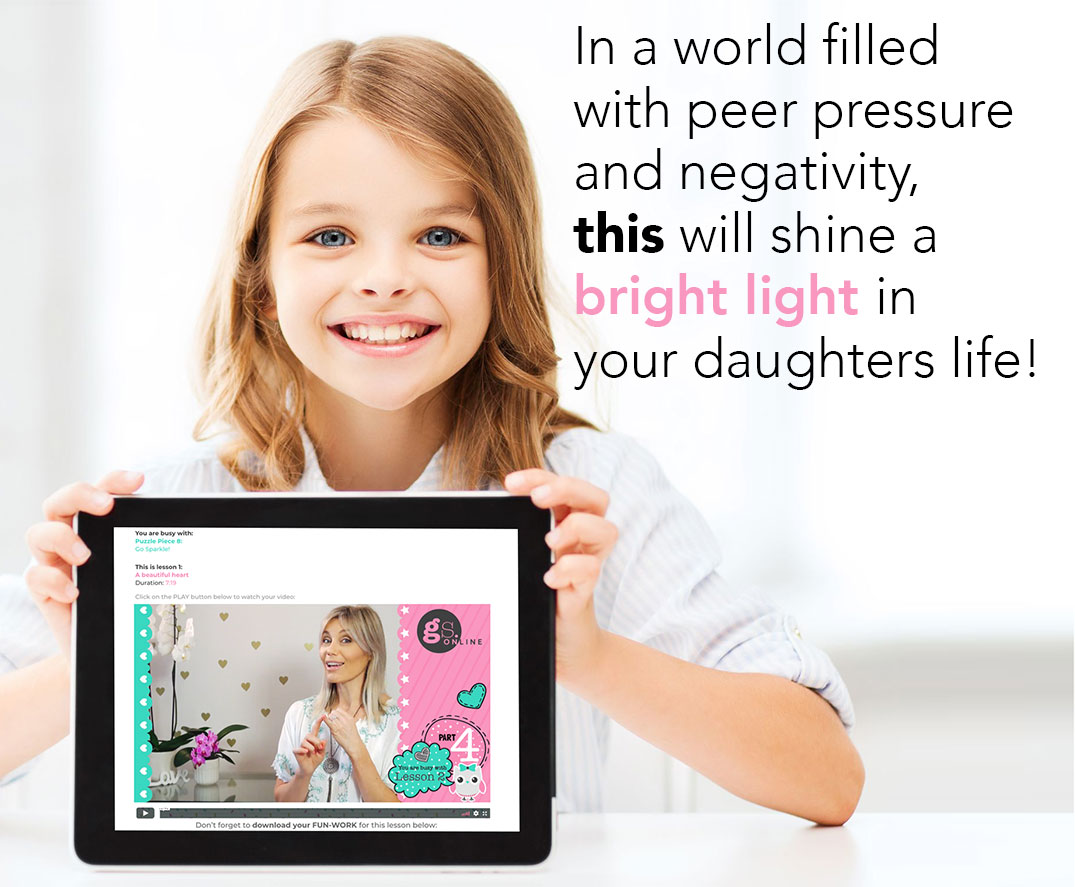 Once a month, she will get access to educational videos from my popular and empowering online video course for pre-teen girls, Girl-School "Anytime, Anywhere". The course will take her on a beautiful journey of self-discovery where she will learn that she is beautiful, inside and out. She will also learn valuable skills such as table etiquette, an age-appropriate skin-care routine, how to be assertive and so much more!
You can watch the video lessons with her, which is so beneficial for your parent-daughter relationship since you can continue the healthy conversations in your own home after each lesson.
She will also get access to everything that supports the lessons, including the beautiful printable fun-sheets and "mirror-cards".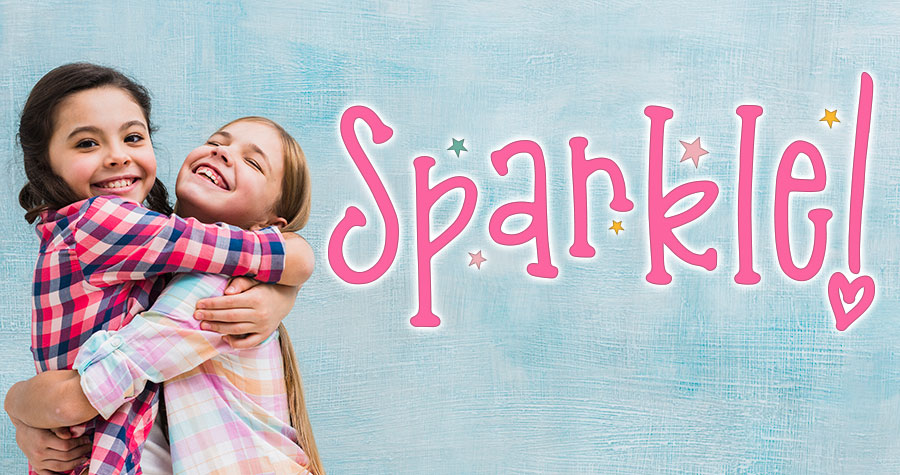 Girl-School girls know all about INNER BEAUTY! That is how we SPARKLE and shine our light in the world.
So when she's a Girl-School Club member, she'll also be part of the "SPARKLE!" series! (I told you this is the coolest club for girls!) ?
"SPARKLE!" is our "DO" pillar and it will encourage her to show kindness to someone else. It can be a girl or boy at her school, a family member or teacher, or even a total stranger!
Sometimes it will be beautiful affirmation cards that she can hand out to anyone she feels need to hear that message, other months it will be a "healthy friendship challenge" with a friend, or little gratitude cards – a new surprise task every month.
I teach my Girl-School students that "one candle lights another" and when you sparkle and shine your INNER BEAUTY light by showing kindness to others, you help them to also shine THEIR unique light into someone else's life.
The total value of all the content she will receive in the club is valued at over R6000. But she can start today and enjoy ALL the benefits and access to ALL 3 INSPIRING pillars of the Girl-School Club for only R199 per month! Yup… you read right – only R199 a month. That is a small percentage of your monthly budget that will have a HUGE impact on your daughter's happiness and development!
It will take her 14 months to complete the full series.
It's also risk-free since she can leave the club at any time, which will end the monthly payments, but then also end her access to the content.
Not paying in Rand? No problem! R199 is currently = to plus/minus $13 per month, but you will see the exact amount in dollar or euro during the secure checkout process and the content can be delivered to anywhere in the world.
Her world is changing fast.
Having access to this type of empowering and positive content, from anywhere and at any time, is important in today's digital world.
Location, busy schedules, travelling and any other 'unexpected challenges' do not have to stand in her way – she can join this awesome club, right now, and start her special journey from the safety of her own home.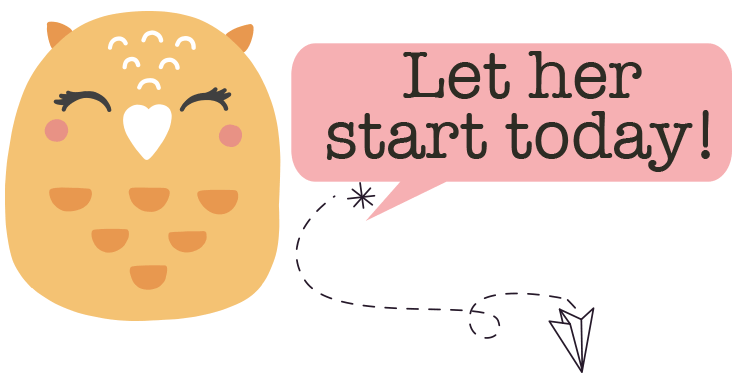 ONLY R199 / MONTH
Price available in Dollar & Euro too
Pay safely and securely via Payfast
Cancel anytime

Girl-School Club is a product from YouWithConfidence.com
All the content is created by Founder, Anri van der Linde.
COPYRIGHT: No part of any of the content in the Girl-School Club may be reproduced or transmitted in any form or by any means – electronic, mechanical, photocopying, recording, or otherwise – without prior permission. For more information contact hello@youwithconfidence.com